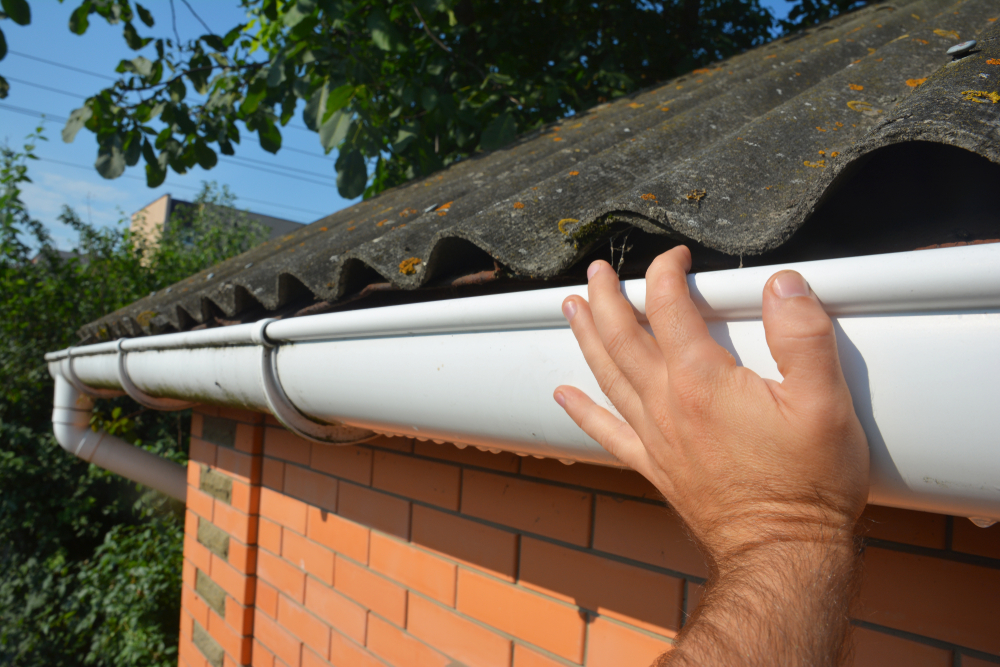 Why you need to hire a Pro for Gutters installation
An inch of rain may not seem like much. But, when it falls on an average-sized roof, it creates 1,900-gallon torrent sluices down the eaves. That's a lot of water that may harm if your gutters aren't up to keeping it in check. Yet we often think about gutters until they get blocked and overflow or wrenched from their moorings by ice and snow.
What Are the Best Gutters?
If you're starting from scratch, there are many forms, sizes, and materials. Vinyl troughs, metal—elegant copper, unobtrusive zinc, robust steel, or economical aluminum—is the best choice for most of us. Metal gutters are long-lasting and need minimal maintenance.
Benefits of Hiring a Gutter Contractor
Keeping your gutters in good working order will help keep your property dry and damage-free. However, let's face it: the elements may be very harsh on your property, causing new problems that might escalate if left unchecked. In addition, damaged gutters cause water to seep in and undermine the structure of your property, so to prevent long-term damage, you should have a reliable gutter contractor in Beverly, MA, come in and advise you on the best alternatives.
Do your due diligence and shop for the finest local provider for your rain gutter requirements by reading internet reviews and asking friends and neighbors for good suggestions, particularly those who have recently had comparable work done. It's also a good idea to think about going local. Knowing about the region is vital for working with a gutter business since they will likely be much more devoted to their client's pleasure. Local roofers are also better familiar with the weather and local circumstances in your region, which your gutters must be able to withstand.
The Advantages of Hiring a Professional
The gutter replacement may seem to be a simple enough undertaking for a homeowner to do on their own or with the assistance of friends. Taking the effort to discover and employ a trained expert to undertake gutter maintenance on your house, on the other hand, is beneficial. Among the causes for this are:
Workplace security. Getting up on a roof for any purpose might be frightening, especially if you're conducting maintenance like gutter repair or replacement. Many individuals are unaware of how challenging their jobs may be until they observe them from a higher perspective. Even if you expected the labor to be challenging, executing it at such a height may be impossible for untrained workers.
When contemplating the risk of sliding and falling, you may want to rethink and keep both feet firmly planted on the ground. Professionals follow necessary safety precautions and may perform your gutter installation or repair job more professionally.
Tools and equipment required. When trained workers with specialized equipment are on the job, gutter installation may be completed swiftly and effectively. In addition, hiring a professional roofing firm will save you the extra price of purchasing equipment you will most likely never use after the DIY work.
Roofing specialists will have the essential training to guarantee that your gutter installation is completed on time and within budget, without sacrificing quality. Speaking to your lawyer also helps to reduce callbacks and unforeseen costs. As smart homeowners understand, gutter improvements may substantially influence your roof and your property as a whole. If your home's gutter system fails to function correctly, it won't be long before you start suffering leaks, which may harm your property and valuables. That is why you should leave this task to the professionals.
A gutter replacement or repair job is sure to be rewarding, but executing it is no easy task. To get the most out of your investment, you must plan carefully, make educated selections, and deal with a reputable roofing contractor like Reynolds Gutters. Call today for a free inspection at 978-927-5732.