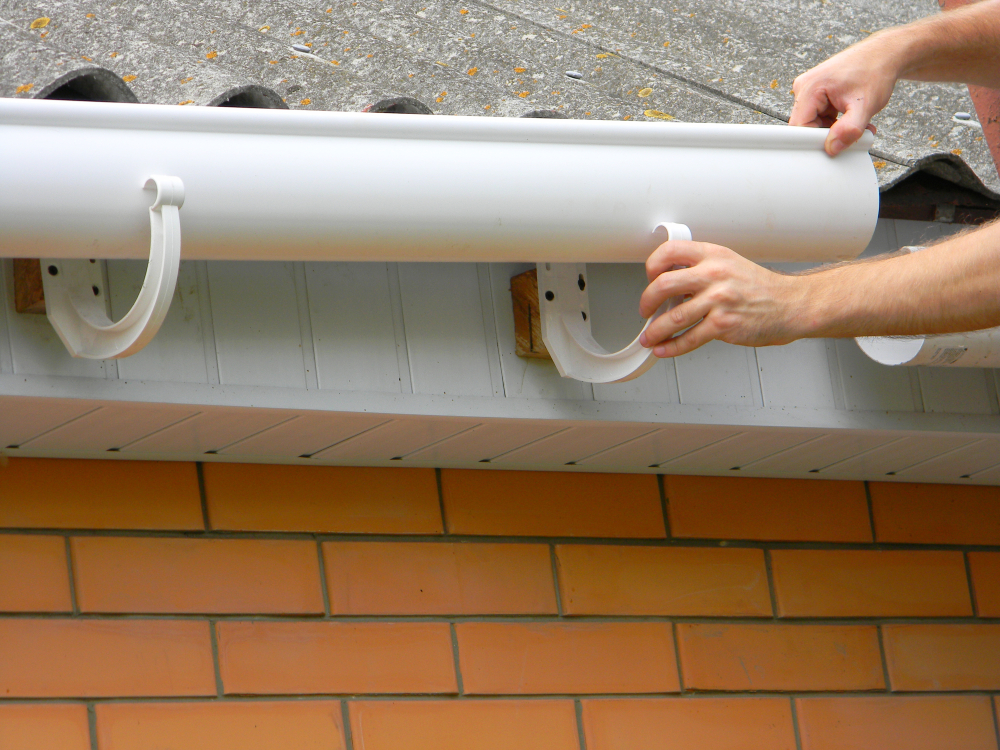 When and Why to Consider Gutter Removal
Rain gutters divert rainwater away from your home's foundation, protecting it from water damage. However, there are times when gutter removal is appropriate. In this blog, we will explore whether gutter removal may be a good choice for your property and what variables should impact your decision.
When Should You Think About Having Gutters Removed?
Dual or multiple drainage systems: If your home already has an effective natural drainage system, installing gutters may only be necessary in some circumstances. If your home is on a slope that directs rain away from the foundation, you may not require gutters.
If your gutters require frequent cleaning and repairs due to blockages, damage, or other issues, removing them may be cheaper and more accessible. This is particularly significant in densely forested areas.
Some homeowners opt for gutterless homes for aesthetics. In these cases, removing the gutters may depend on personal preference.
New Roof Design Without Gutters: If you're replacing your roof, use an innovative design without gutters. Using current roofing materials and designs that regulate rainwater may eliminate the need for gutters.
Why You Should Consider the Cost Savings of Gutter Removal
The costs of installing, maintaining, and repairing gutters may pile up over time. Getting rid of gutters is one way to avoid these recurring expenditures. If they are no longer serving a helpful use on your property, it may be in your financial best interest to have them removed.
Minimized Upkeep: Maintaining clean gutters is essential for their continued efficiency and to prevent clogs. If you have gutters, you will only have to do this labor-intensive maintenance work.
Reduce the Risk of Water Damage: Ice dams can develop in gutters in climates where freezing and thawing occur often. This may result in water damage. Getting rid of your gutters is one way to avoid problems and possible water damage to your roof and siding.
Improved Curb Appeal: Some homeowners choose not to have gutters on their houses because they like the sleek and uncluttered appearance it provides. Eliminating them may help improve the aesthetic value of your house.
The cleaning of material accumulated in gutters may positively impact the environment since it can lead to less buildup of debris in gutters. In addition, rainwater may be gathered in barrels for gardening and other environmentally beneficial activities.
Seek the Advice of an Expert.
If you want to get rid of your gutters, you need to see a professional who can assess your specific needs and the state of your property. They may provide insight into whether or not removing gutters is a practical option and other strategies for effective water management.
Is It Time to Remove Your Gutters?
Even while gutters are essential for minimizing the risk of water damage and preserving the structural soundness of your house, there are certain circumstances in which removing gutters might be the most sensible and economical alternative.
Always seek the guidance of professionals to secure the best possible result, given your unique circumstances. Call Reynolds Gutters for your gutter consultation, and we will provide you with options on what our decades of experience would do so you feel confident in your decision-making.