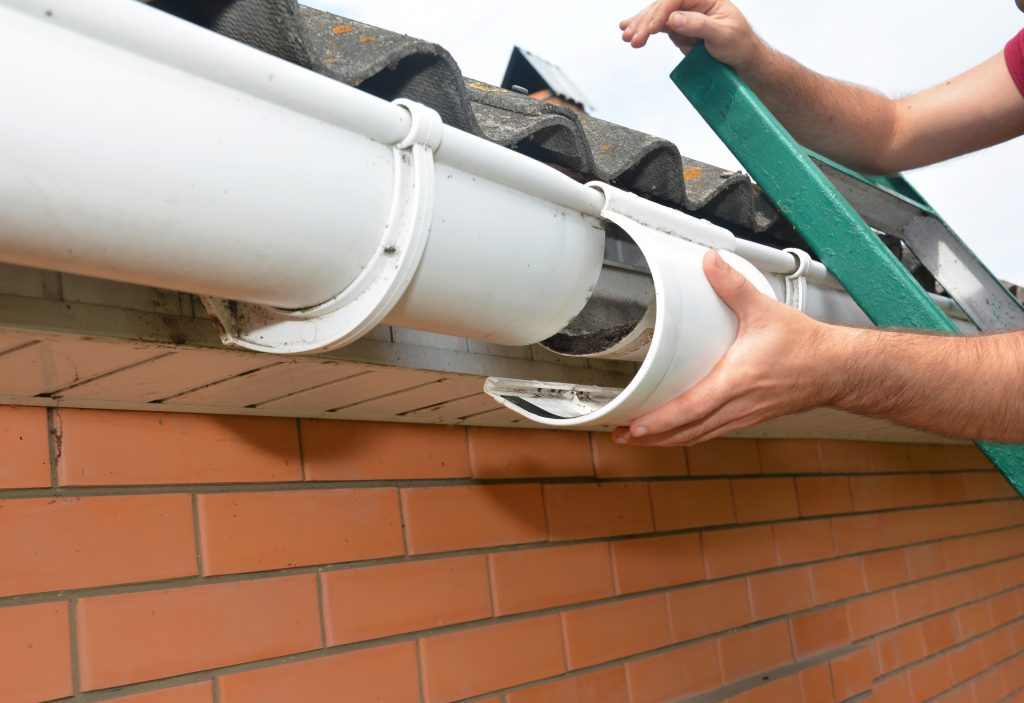 How to Repair Your Gutters and Save Your Home
Gutter serves an essential purpose by preventing water damages around the home. Though they are mostly out of sight, they shouldn't be out of mind. Gutters can quickly become damaged or clogged, which can lead to more significant problems.
Here are some ways to repair and maintain the gutters so they remain effective at keeping water away from your home.
Look for Blockages
Leaves dirt or debris can block water that would otherwise drain down the gutter. Such blockages force the water to find an alternate path, mostly down the side of the house. This water can lead to rotting fascia boards and possibly water entering the attic. It is wise to check your gutters during spring, fall, and anytime after a giant storm that may have dropped leaves and debris onto your house's roof.
You can clear a blockage by your hand while wearing a glove. Remove the blockage and ensure that you do not leave it on the roof but instead pack it away correctly and dispose of it. You may need a towel or gutter brush to remove sediment and dirt. If you find that your gutter is susceptible to accumulating many leaves, you should install gutter guards made of either stainless steel or mesh. These gutter guards allow water to pass through but block larger items from falling into the gutter.
Inspect for Leaks and Broken Sections
When you are looking for gutter blockage, make sure you also check for broken sections that would cause the gutters to leak. If you notice any large broken area, it is better to cut that section out and replace it. Suppose you have an extra piece of gutter lying around, it is better to cut that small piece and place it over the hole using gutter tape to secure it. Gutter-repair tape or gutter seal can be used to cover the smaller gutter holes and tears. Fascia gutter hangers can be installed for a gutter that is hanging and pulling away from the house. These hangers will reattach your gutter to your house and help support it. If you see any water is flowing down behind your gutter along the fascia, you will need to repair the flashing or install a gutter apron, that will redirect the water from the roof back into the gutter.
Check the Downspouts
The gutter is used to guide the water to the downspouts that direct the water away from the house.
But the problem is that downspouts can also get clogged, so the easy way to clean them is by using a gutter brush attached to a pole. You need to make sure the downspouts release the water on a slope angled away from your home. Please use a splash block to direct water away from your home quickly.
For professional help, call us at Reynold Gutters today!