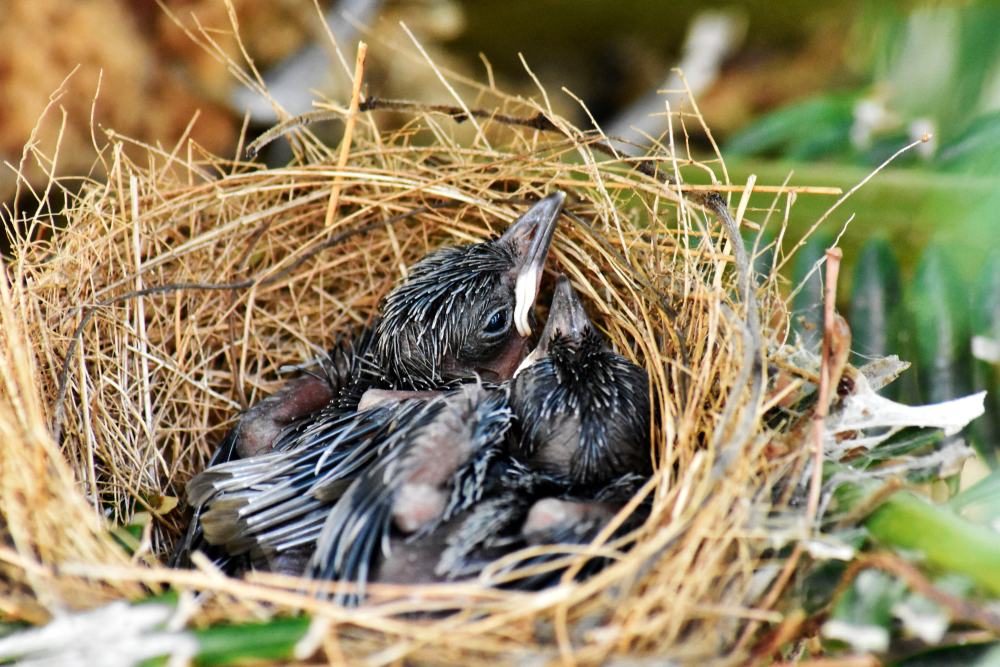 Keeping Birds Out of Your Gutters
You might think that as long as they are on the exterior of your home, birds are harmless. The reality is that bird nests in your gutters can do significant damage to your home. As a homeowner, you want to make sure birds are nesting where they belong, in trees or bird houses, instead of your gutters!
Are Birds Harmful to Gutters?
The most common issue with gutters is clogging, which is typically caused by a build up of debris such as leaves, twigs, and dirt. Clogs in your drain spouts and gutters can cause overflowing that will ruin your landscaping, or even the basement and foundation of your home. Bird nests are essentially made from debris, and birds tend to nest right where your gutter meets your downspout. Depending on the bird, a nest could also add pressure to your gutter that can make it sag and separate from your house – in this case, you could end up needing a full gutter replacement.
Removing Birds Nests
Many options, including humane choices, are available to remove existing bird nests from your gutters. It is important to wait until the birds have no eggs or babies in their nest, because this can make them territorial and aggressive toward intruders. A gutter professional can most safely remove nests, as well as clean the resulting debris that may be building up. You can also call your local wildlife group for advice on how to remove the birds while preserving their safety, or enlist the help of a pest control service.
Preventing Birds
There are many precautions you can take to prevent birds from nesting in your gutters & drainpipes in the first place. Decoy snakes or owls on your roof can sometimes be enough to scare birds away from the area. A professional can also install bird spikes on your gutters, which prevent birds from landing without hurting them. There are also gutter guards, which act like screens placed on top of your gutters to prevent debris. More advanced motion detecting systems will sense when birds land and emit a sound to scare them away.