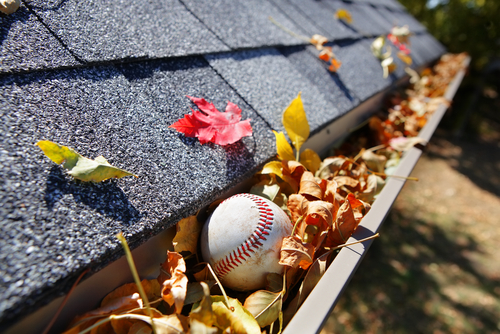 How Often Should I Clean My Gutters?
Whether you are a first time or longtime homeowner, your home is likely one of your biggest investments, and one you want to properly maintain. Cleaning your gutters is crucial when keeping your roof protected for as long as possible. If not appropriately maintained, debris and other elements can block water structural which causes damages to your gutters, roof, and even siding.
Seasonal Gutter Cleaning
Most professionals will highly recommend cleaning your gutters not only whenever they appear clogged, but also seasonally as preventative care. Leaf and debris buildup, especially after a New England fall, can accumulate quickly and seriously wreak havoc on your gutters, drainage, and roofing systems. If your gutters are weighed down, they could separate from your roof. This ruins the gutters and eliminates their drainage properties, which can cause flooding, water damage, and damage to your roof structure.
Roof & Gutter Maintenance
A professional gutter cleaning company will be able to clean your gutters and check for necessary repairs before they get out of hand. A professional gutter cleaning service will make sure to go through and clean out every part of your gutter system. Cleaning gutters may seem simple enough, but between reaching the proper heights and properly cleaning each part of the drainpipes, complications arise fast for those who are inexperienced. Although you might be tempted to climb up there and clean your gutters yourself, this is hazardous for you and will not get the job done well. The professionals at Reynolds Gutter will get the job done properly and efficiently the first time around!
Professional Seamless Gutters in Beverly, MA
At Reynolds Gutter, we specialize in gutter installation, repairs, and cleaning with decades of experience to date. Your Beverly, MA or Northshore, MA home will be in safe hands when you allow us to care for your gutter & drainage needs. Call us for a free estimate at 978-927-5732.