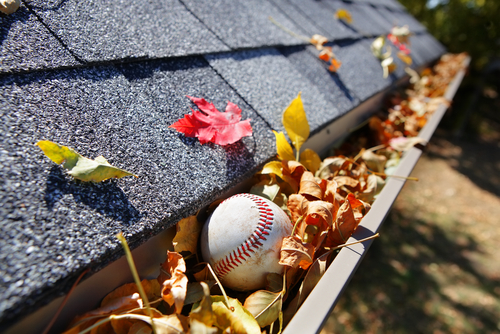 How Often Should I Clean My Gutters?
Cleaning your gutters is crucial when keeping your roof protected for as long as possible. If not appropriately maintained, debris and other elements can block water structural which causes damages to your gutters, roofs, and even siding.
Cleaning.
We highly recommend cleaning your gutters whenever it appears clogged and from time to time you may want to contact a professional to come in and give your gutters a thorough clean.
A professional gutter cleaning service will make sure to go through and clean out every part of your gutter system. Although cleaning your gutter may seem simple, downspouts can get complicated which is important to consider hiring a professional for this part of service.
Maintenance
If you're having a type of maintenance work done on your roof, it's best also to include the gutters to be cleaned out as well. Having both services done at the same time will save you the hassle in the long run.
Having your gutters properly maintained is affordable, it's careless actions that could cost you dearly. At Reynolds Gutter, we specialize in gutter installation, repairs, and cleaning for decades. We can safely say that we know what we are doing. Call us for a free estimate at 978-927-5732.