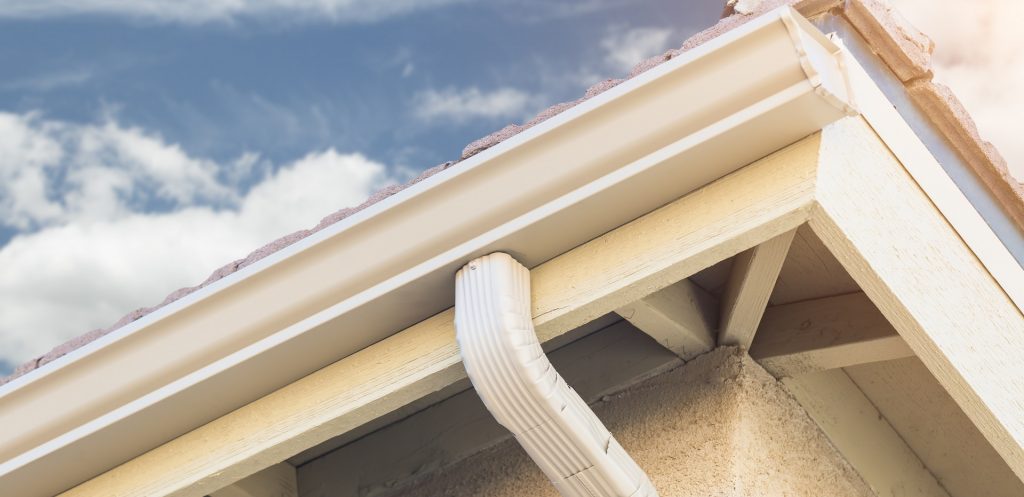 Frequently Asked Questions About Gutters
Gutters are an important element of a home and play an essential function in protecting your belongings and preventing damage to your home itself. It works by keeping water away from the structure of a home, and when properly utilized, gutters can prevent water damage and interior leaks. Investing in gutters can save you money, keeps you dry and helps to maintain the value in your home. Let's take a look at some of the frequently asked questions regarding gutters and the answers could prove useful.
Why Do I Need Gutters?
Gutters are a crucial home feature and provide an important function, shielding water from the home's exterior and foundation, as it runs off the roof. It helps to protect the roof of the house and siding and hinder water damage. If gutters are neglected, you run the risk of creating water-related damage that can affect the foundation and basement, and lead to mold and mildew issues. Having a gutter system can be a matter of keeping your house up to code in some places.
How Much Do Gutters Cost?
Whether you are installing a brand-new gutter system or doing a replacement, the cost is something to keep in mind. The particular material has just as much do with the cost as much as the amount of gutter needed for your house. Hiring a trusted gutter professional is the best way to ensure you are getting great quality work & materials for a fair price.
What's the Best Gutter Material For My Home?
Oftentimes, choosing the best gutter for your home will be based on cost and preferred material. Vinyl gutters are easy to install never rust or corrode; aluminum gutters are lightweight, rust-proof and are weather-resistant. Steel and copper gutters are known for their sturdiness, while steel gutters are virtually indestructible. Check out the advantages and disadvantages of each gutter material and how cost effective they are for your needs.
How Long Do Gutters Last?
Most gutters, on average, tend to survive for roughly 20 years with proper maintenance and care. Still, different gutter materials have a different level of longevity. Some gutters, like copper gutters, for example, can last for up to 50 years without needing a replacement.
How Often Should I Clean My Gutters?
It's important that there is nothing obstructing your gutters if it's to work effectively. Debris, such as leaves, can clog your gutter. The general recommendation is to clean your gutters at least twice a year, during the spring and fall seasons, but depending on tree cover and weather conditions, you may need to clean your gutters on an as needed basis.
Your gutters are a protective shield for your home. They not only need to be installed properly, but they need to be well maintained as well. For your gutter needs, Reynolds Gutter has reliable professionals that can properly install a new gutter system or replace an old one and give you peace of mind.