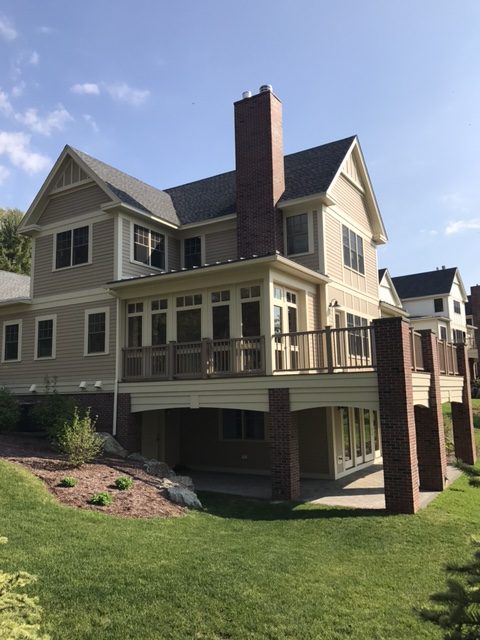 Benefits of Seamless Gutters
The gutters on your home may not be something you pay a ton of attention to, but when they begin to show signs of wear or tear, it's hard to ignore the problems! Seamless gutters are becoming a popular choice among homeowners looking to improve the exterior of their homes. If you're ready to invest in the exterior of your home, seamless gutters could be the next step! 
Aesthetically Pleasing
Seamless gutters are more aesthetically pleasing than traditional gutters because they blend in with the home, well, seamlessly! Seamless gutters can often be painted to match the exterior of your home flawlessly so they don't draw any attention to someone looking at your home from the street or sidewalk. People tend to focus on the aesthetics of their home's interior, but if you think about it, don't even more people see the exterior? 
Less Leaking
Seamless gutters are less likely to leak than traditional gutters because there are no joints. The joints on a traditional gutter are typically where leaks form because the joint provides a weak spot for water to get through over time. With no joints, there's no opportunity for joint rusting, holes, and costly leaks. Leaks often lead to rust, holes, and other issues over time. 
Fewer Clogs
Leaves, twigs, and other falling debris often cause clogs in traditional gutters. Just like leaks, these clogs typically settle along the seams and joints of the gutter. When you take away those seams and joints, debris is able to flow through the gutters without forming a clog that needs to be removed. 
Lower Maintenance
Since the risk of holes, leaks, and clogs are all lower, the overall maintenance of seamless gutters is easier! Seamless gutters are unattractive to outdoor critters looking for a place to build their nest, so removal of those nests will become non-existent. Seasonal cleaning is quick and easy too! 
Why Choose Seamless Gutters
Gutters are a necessity for any home, but they shouldn't be something that's constantly causing problems that require both time and money to fix! Making the switch to seamless gutters can be a little costly at first, but with less time and money spent maintaining them over the years, they quickly pay for themselves! Reynolds Gutter has decades of experience installing seamless gutters and will get the job done right in your Northshore MA home. Give us a call today to discuss pricing, different seamless gutter options, and learn how quickly you can schedule your seamless gutter installation! 978-927-5732