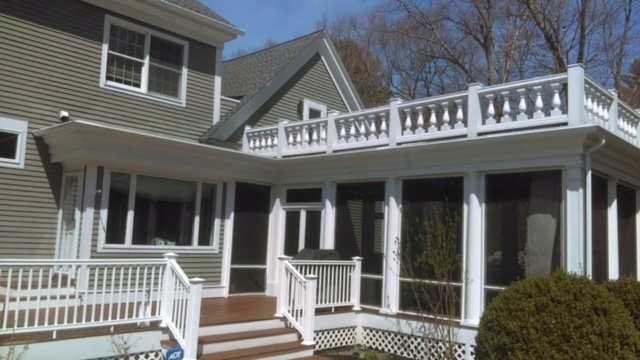 What is the Functional Purpose of Gutters?
Gutters may seem dirty and disgusting, but they are essential for your home. So important that some states have even made it compulsory for all new builders to place it in their homes. Even though they require quite a lot of work to function correctly, if placed right, gutters can save you from loads of damages. Here are all the reasons why you need to install the best gutters for safe and sustainable drainage and the exterior of your house:
Protecting Eave
The overhanging part of the roof that meets the walls is called an eave. It is the small space filled between the wall and the roof, as it extends outwards. Rainfall can cause quite a lot of damage to this part of the roof as all the water flows over it. Not having gutters installed or poorly installed gutters can damage not just this area but the entire roof.
Protecting Walls and Floor
As rainwater falls from the roof, it will definitely slide over the walls and get soaked up by them. This water will then accumulate at the bottom and slowly cause damage to the walls and the flooring of your house. If gutters are installed in the right way, they can help you avoid damages to your walls and floors.
Protecting the Foundation
Gutters are made in different sizes and materials. Professionals know which size and what material will hold best for a particular house. If there is a lot of water accumulated at the base of your home, the foundation may heave upwards – which may lead to a large repair bill. Do not forget that most insurance companies will not cover the bill if the cause was preventable. Having the right gutters installed can help you avoid all of these problems
Protecting Your Landscape
The accumulated water from the rain that falls off of your house can get soaked by the ground around the house. All this water will eventually begin eroding your beautiful landscape, and you may lose your curb appeal. Gutters can help direct water to a different area where you do not have to worry about your greens rotting.
Decreased Settling
All the water is soaked up from the rain can lead damaging your sidewalk, patio, and driveway. It may also form cracks on the surface. To avoid this problem, it is necessary to make sure that water isn't accumulated in them. And gutters can help you do that.
Do not forget that your task does not end at installing gutters. As they require regular maintenance. If your gutters are clogged with leaves and other debris, it may lead to the same problems as having no gutter at all. Hiring experienced companies to install gutters in your homes can help avoid numerous problems in the future. It is an investment that you will never regret. Reynolds Gutter is not just experienced but also licensed and insured. We can even replace and fix roofs in no time. For more information about our services, get in touch!