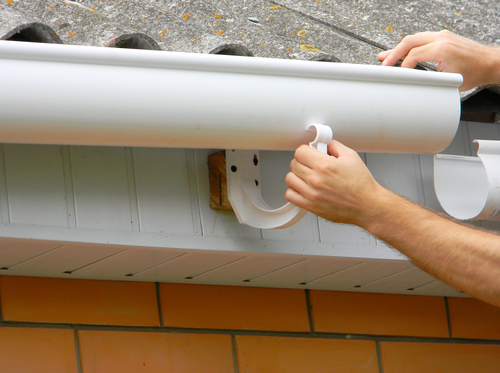 Common Gutter Maintenance Mistakes
The gutters of your home are important to keep well maintained and functioning the best they possibly can. This regular maintenance can help prevent costly repairs down the road, but many homeowners make mistakes along the way. These are some of the most common gutter mistakes during installation and maintenance.
Too Many Seams
Guttering seams are the obvious weak spot of any guttering system. During installation, you should aim to reduce the number of gutter seams as low as possible. Too many seams will likely lead to damage to the gutter system during severe weather.
Improper Cleaning
The biggest mistake made during gutter maintenance is improper cleaning. You should clean your gutters every six months to remove leaves, pine needles, and other materials that clog the flow of water through the gutter system. Without proper cleaning your gutters will overflow, spilling water around the foundation of your home that can lead to structural damage overtime. Be sure to lean your ladder against the wall of your home when cleaning, not the gutter itself. Leaning or hanging on the gutters will damage them and cause them to split apart at the seams and cause the ladder to fall. Safety should be your top priority when cleaning your gutters so it's best to invest in a ladder stabilizer if your plan to clean them yourself.
Neglected Downspouts
When you perform your routine gutter cleaning, be sure to include the downspout. To clean the downspout, you should flush clean water through the top and check for signs of a clog or backup. If there is a clog, clear the debris from the downspout to return them to normal working order.
After you've finished your routine gutter maintenance, be sure to check for any signs of rust or leaks. If you notice an area of your gutter leaking, replace it as soon as possible. Many homeowners find themselves uncomfortable with the gutter cleaning process, but there are professionals available for hire to take the job off your hands.