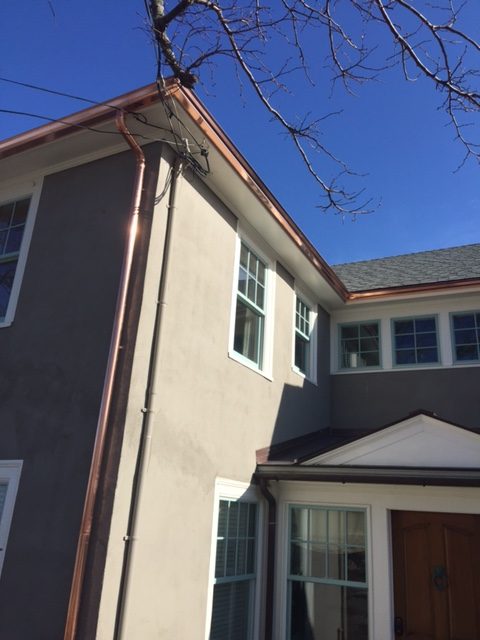 Why You Should Choose Copper Gutters
A home's gutters are often overlooked and ignored – until they become a problem. Unkempt gutters can quickly become clogged with debris and start sagging, making a home look more run-down than it actually is. When it comes to choosing the right type of gutter for your home, there are so many options that it can quickly become confusing. In recent years, many homeowners are gravitating toward copper gutters instead of the more traditional vinyl or aluminum. Curious to know why? Check out all of the advantages copper gutters from Reynolds Seamless Gutters could bring your home!
Durable and Long-Lasting
Whether you live in an area that experiences regular blizzards or freezing temperatures or you see extremely hot summers, copper is one of the best materials to use for outdoor home purposes. They are both lightweight and high-strength and won't succumb to rust or rot.
Their ability to withstand extreme weather increases their lifespan immensely. Traditional gutters made from vinyl, for example, need to be replaced every 10-20 years depending on maintenance. Meanwhile, copper gutters are known to last up to a hundred years! So while copper gutters cost more initially, the investment pays off greatly in the long run.
Low Maintenance
Because of the durability of the material used, copper gutters also require very little upkeep. Of course, the gutters should still be regularly cleaned, especially in the fall when leaves can become a problem, but clogging will rarely damage the gutters themselves. When professionally installed, they resist bending, denting, and sagging, so you'll hardly ever have to replace sections.
Aesthetic Appeal
Most homes use gutters that are either vinyl or aluminum. These standard materials are so commonplace in comparison to the unique appearance of copper. With time, the copper will develop a patina as it oxidizes, creating a charming antiqued appearance that instantly attracts attention and interest. This will help a home stand out in a neighborhood, which brings us to our final point.
Increased Home Value
The use of copper gutters will instantly give a home a more convincing aesthetic. This, combined with the lifespan and durability they offer, copper gutters are a sure way to drive up the value of a home. It's unique, attractive, and functional – the perfect combination for a great home investment.
Seamless Gutters in Beverly, MA
Whether you're looking for copper or another option, Reynolds Seamless Gutters can help you make the right choice for your home. We have over 40 years of experience bringing Massachusetts homeowners the best gutters for their homes. For a quote, get in touch with us today! 978-927-5732