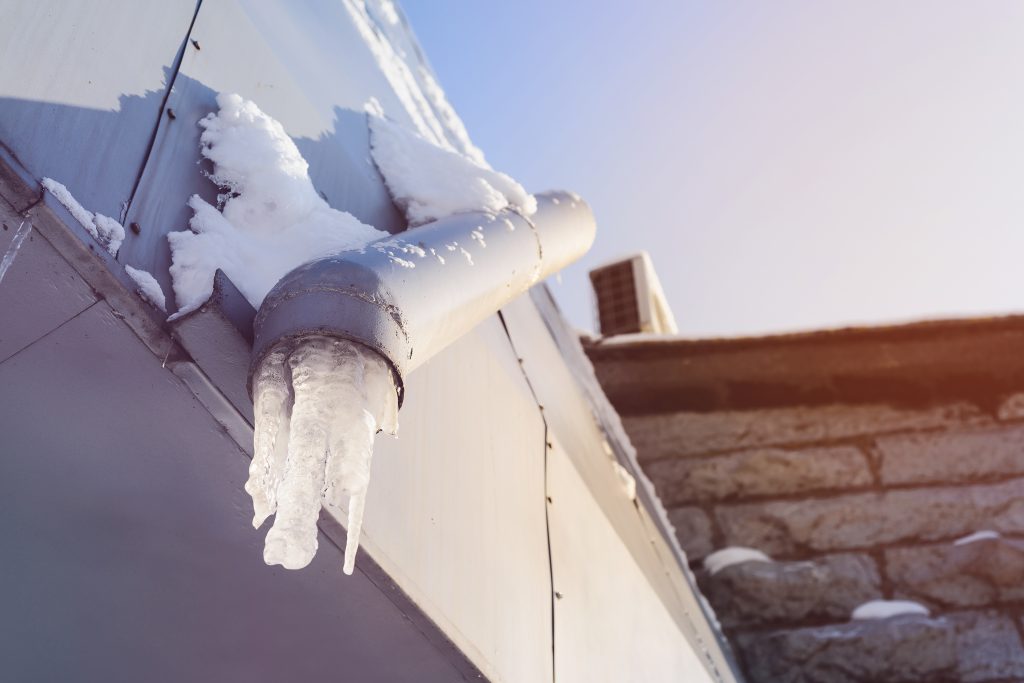 What to Do If Gutters Are Frozen?
The winter months are incredibly cozy as you get to enjoy your hot chocolate under a warm blanket and wittiness exciting snowfall. While there's plenty of fun, it only lasts until you start noticing damages and blockages around your house. In some regions, winters can be very harsh, which leads to many issues for homeowners. One of the most frustrating and stressful issues is a frozen gutter.
As the ice starts accumulating and freezes up before melting in the gutter, it leads to a blockage. Sometimes, it can be difficult to remove. Suppose you're currently struggling to fix a frozen gutter. But even if you just want to prepare yourself for the future, we've got you covered. Here are some of the best solutions for a frozen gutter. There are many ways to get rid of a frozen gutter. Hence, make sure you choose one that suits you best, keeping your gutter system in mind.
1.    Add Hot Water
If your gutter blockage isn't as bad as you expected, you can use hot water to eliminate minor ice blockage. Simply put hot water down the length of your gutters and the downspout. If the ice blockage is excessive, try to use a sustained stream, including hot water, to eliminate a bigger ice blockage.
2.    Use the Stocking Method
The stocking method is one of the most effective ways to remove ice blockage from your gutters. This method involves using calcium chloride to melt the ice in your gutter, as this compound has useful ice-melting compounds. You have to fill the stockings with calcium chloride and keep it over the ice-blocked gutter. To ensure effective melting, make sure you fill the stocking according to the line of your gutters.
3.    Incorporate the Rake Method
The raking method involves using a long-handled aluminum-based roof rake to clear out the ice from your gutters. The rakes also help to get rid of any debris and rotten leaves. The best part about this method is that it prevents further ice buildup in your gutters and on your roof. This method is perfect when your notice large amounts of ice blocking your gutter.
Other Ways
Insulate Your Attic
Pour Salt Over The Gutters
Use Sticking Filled with Salt
Get rid of Debris by Cleaning Gutters
Get Professional Help
Bottom-Line
With the help of these gutter melting tips, you don't have to worry about dealing with the stressful and harmful side effects of winter. The best way to avoid a blocked gutter is by opting for regular gutter maintenance. It's best to get professional help from cleaning companies to avoid issues such as a blocked gutter in the winter. Contact Reynolds Gutter for the best gutter cleaning services.