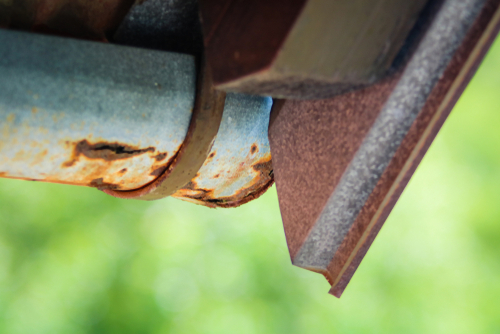 What Happens If You Don't Clean Your Gutters
Gutter maintenance is oftentimes not on the list of priorities of projects to do around the house. It's an afterthought for many, and others see it as too tedious and dangerous, but it's a vital task that shouldn't be neglected. Not properly cleaning your gutters at the recommended two times a year could have serious consequences, some of which could prove costly. What exactly happens if you refuse to clean your gutters? Let's find out.
Significant Structural Damage
Protecting the structure of your home is crucial and shouldn't be taken lightly. Gutters that are not cleaned could lead to a crumbling house with time. This could happen slowly or progress quickly. If you neglect cleaning your gutters, leaves and other debris blocks the downpipes, preventing excess water from escaping. This blockage can cause the water to seep through the gutters, reaching the walls and roof, creating cracks and fissures that worsen the more water seeps in. The result is typically a compromised foundation, which could prove costly to rebuild. 
Serious Roof Damage
Clogged gutters will allow excess rainwater to seep into the roof as it seeps in the walls, thanks to tiny hairline fissures that worsen with time. If you live in a region where you experience a cold climate, water usually freezes inside these fissures, causing them to expand much quicker, speeding up the roof damage.  
No Insurance Coverage For Damage
If you are a responsible homeowner, your homeowner's insurance covers any inadvertent damage to your home. Still, if you pay close attention and read the fine print, you'd have noticed that your insurance policy doesn't provide coverage for damage caused by neglect.  So, if you do not clean your gutters, it counts as neglect.
Mold-Related and Pollen-Related Allergies
Water that's entering your home through fissures could lead to a severe mold and mildew problem. Mold likes an environment that's humid, damp, and dark to thrive. Mold and mildew can spread quickly throughout space and often goes unnoticed. Mold can be difficult to eradicate when the tiny fungi create colonies, and mold remediation and restoration can be costly if you have to remove and replace an entire wall, for instance. 
Additionally, the presence of mold in your home can trigger allergies in people with sensitivity to mold spores. If your gutters are not clean, come springtime, they can trap pollen, which could cause allergy sufferers to experience worsening symptoms.
Attract Pests
Clogged gutters are attractive to little critters because it's a spot for nutrient-rich food. Birds, mice, possums, raccoons, and rats can take up residence in your gutters but also damage them as well. The last thing you want is for any of these critters to migrate into your house inside your attic or walls. That is what will likely happen if you don't clean out your gutters. 
You don't have to take on painstaking gutter cleaning by yourself with Reynolds Gutters, a phone call away. We make it convenient and easy to have your gutter clean for unobstructed water flow. Let Reynolds Gutters be your professional gutter cleaner. Contact us today.