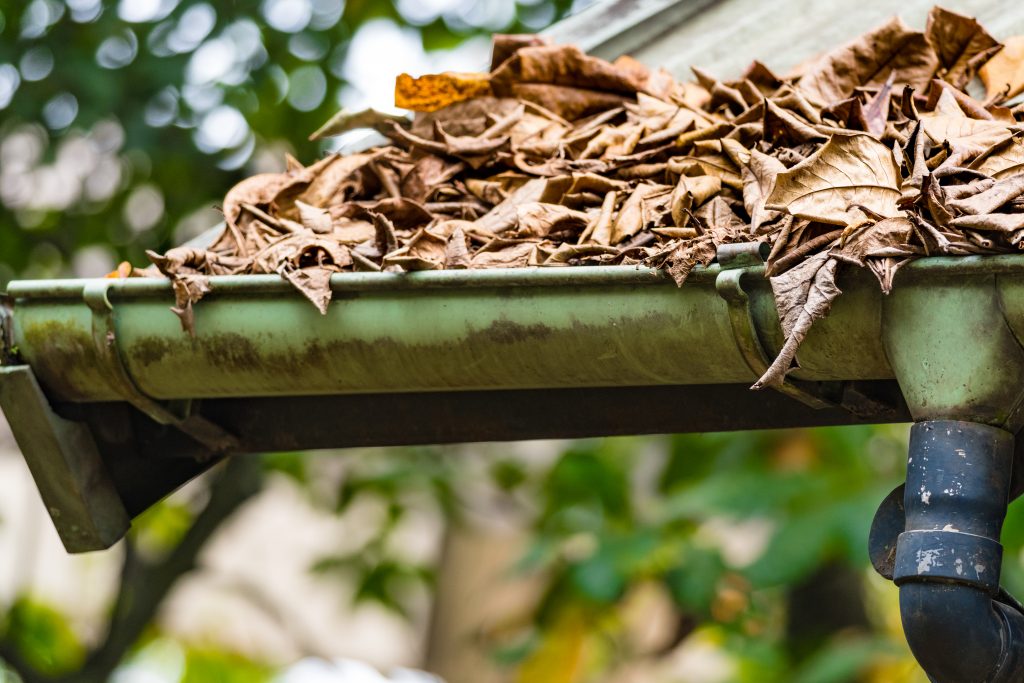 Gutter Cleaning Mistakes You Need to Avoid
With New England's weather teasing us with the warm weather, now is a great time to get started for home exterior maintenance. Cleaning out your gutters should be a high priority as leaves and debris will sit there throughout the winter, and it will only continue to build up if it is not cleaned correctly. However, keep in mind that gutter cleaning is not as simple as one may think. One wrong approach could potentially damage the gutters from doing their job and cause more headaches when the rainwater is not flowing correctly. Here are some common mistakes we have encountered which you should be aware of. 
Leaf Blowing the Gutters
Power tool seems to be the straightforward go-to equipment to get rid of the leaves and debris efficiently. Still, they actually cause more work as inaccurate aim can blow debris across the roof or windows, and sidings can cause scratches or small issues under roof shingles where it is a problem with harsh elements that minimize the roof's job.
Not Wearing Proper Safety Gear
Nobody or any professional contractors should ever try or attempt cleaning their gutters without wearing safety gears. We have come across homeowners who were seriously injured because they didn't protect themselves and now caused more damages to their siding due to their lack of experience. Protect your eyes from any debris flying to your face, footwear for a sturdy grip, and gloves can give you a firm grip. 
Hiring Inexperienced Contractor
This is the worst mistake anyone can make! An experienced gutter cleaning contractor should identify any potential issue and provide a solution with minimal risk of damage to their client's house. Top mistakes homeowners have made:
Hiring the cheapest contractor

Not researching their contractor properly

Not asking for the contractor's license 

Not inspecting the finished work

Not interviewing more than one contractor
Reynolds Gutter is experienced in repairing, replacing, and cleaning gutters in Massachusetts. Let us clear out the frustrations of seeing gutters not performing properly through harsh weather. Contact us today for more information.