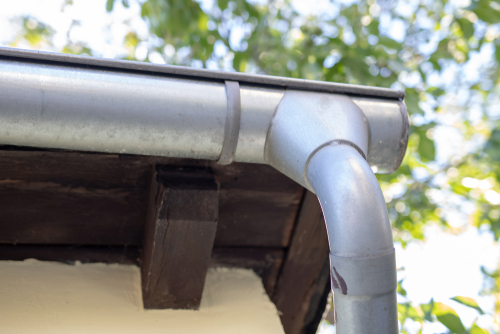 Benefits of Installing Aluminum Gutters
With so many choices out there for gutters, it might seem impossible to choose. Luckily, there's one material that stands out among the rest as an excellent choice for pretty much any house or apartment building: aluminum. Currently, aluminum is one of the most popular choices for gutters in American homes. So what makes aluminum such a great option compared to vinyl, steel, wood, and copper? Here are some of the top benefits of installing aluminum gutters in any home.
They Can Be Seamless
Aluminum gutters offer the option of having a seamless style, and it's one of the best materials for it. Seamless aluminum gutters and downspouts are resistant to the cracking, leaking, and warping that may occur in seamed options when temperatures hit high or low extremes. Additionally, seamless aluminum gutters protect against mold and mildew growth and reduce the need for repairs.
Drain More Water
For coastal homes that see a lot of rainfall, aluminum gutters are a perfect choice since they tend to have wider drainage channels. And don't worry about more rainwater than the gutters can handle: aluminum is a solid material that can hold up a lot of weight without giving or bending (especially if you opt for a seamless version).
They're Lightweight
Just because aluminum gutters are strong doesn't mean they weigh a lot. In fact, that's one of the best things about aluminum – it is lightweight while still being solid and durable. Unlike heavier materials, aluminum won't cause damage to your home or roof while it does its job of redirecting rainfall away from the house.
They've Got a Long Lifespan.
When it comes to home improvements, you want to make sure you're getting long-lasting effects. The great news is that aluminum gutters will stick around (and function well) for around twenty years! They could last even more if you regularly inspect, clean, and maintain them. In fact, aluminum will easily stand up to severe weather, including hail and snow. As long as they are correctly installed and checked out regularly, they should last for a couple of decades.
No Rust
One of the best things about aluminum is that it is not susceptible to rust. With all of the moisture and impact from tree debris, your gutters will likely see in the coming years, this is an incredible benefit. Other materials will experience rust and deterioration that simply won't affect aluminum.
Getting the right gutters for your home may sound challenging, but with the help of the experts at Reynolds Gutter, you'll be able to choose the best style and material for your home. If you're ready to get started, call Reynolds Gutter today!