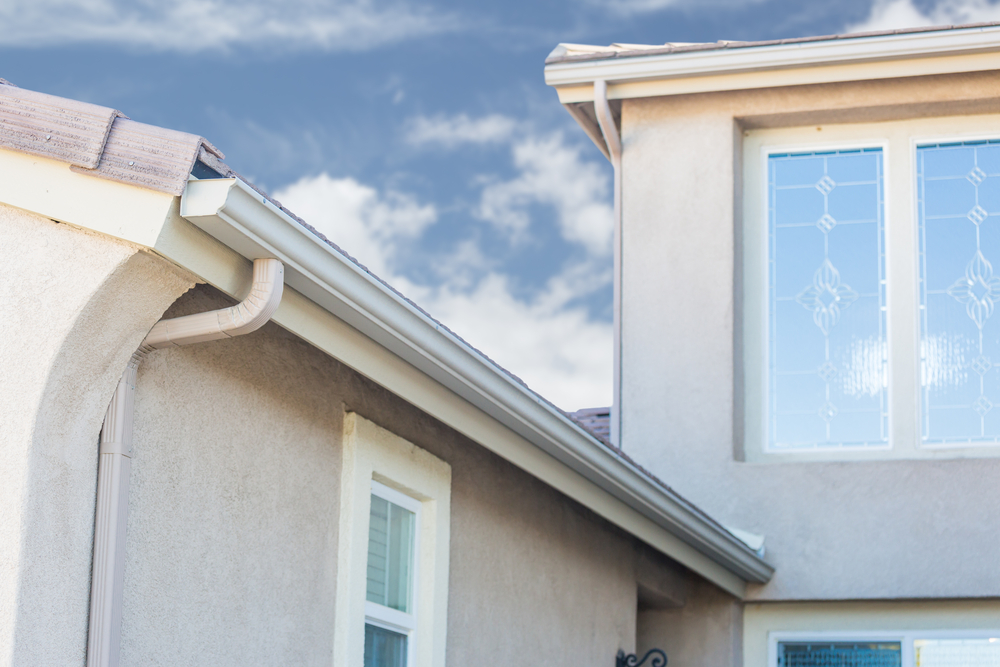 Which Is Better: Vinyl or Aluminum Gutters?
Many homeowners don't give their gutters much thought until they become clogged. They truly play an essential role in the security of your house. To avoid early degradation and internal water infiltration, rainwater and melting snow should be channeled away from your roof, walls, and foundation. When it comes to your gutter system, you do have alternatives. Most homes already have gutters installed, but if you need to replace them or add gutters where they aren't, the most popular materials are aluminum and vinyl. There are a few things to consider while deciding between vinyl and metal gutters.
Which Gutters Should You Use?
In Pennsylvania, Delaware, New Jersey, and Maryland, K-style gutters are the most frequent. They come in a variety of sizes to fit your roof's size and pitch. The most conventional technique of water mitigation is aluminum gutters. Both varieties are composed of lightweight materials, so when they are filled with water, they do not contribute to the tension on your property.
The choice between vinyl and aluminum gutters is usually based on looks, but there are additional factors to consider when deciding which is best for you and your home.
Consider These Factors When Purchasing New Gutters
Several factors influence your choice of construction materials, as they do with any other. When deciding between vinyl and aluminum gutters, take into account your home's location, roof-style, design, and material cost. Also important are the performance and simplicity of repair or replacement. To make an educated selection, consider the following elements.
Gutter Longevity
You'll have a hard time finding a better gutter material than aluminum. Aluminum gutters are lightweight, rust-resistant, and should endure for 20 years. Vinyl gutters are likewise light, but the material is more prone to breaking and expanding/contracting because of the variations in temperature and weather over the seasons, that increased stress may necessitate replacement in 10-15 years.
Gutter Efficiency
Vinyl gutters are made up of portions that allow water to exit the channel and rely more heavily on connecting elements. Aluminum gutters are available in pieces or as continuous gutters. Even a sectional aluminum gutter system has tighter seams and holds together better than vinyl for more efficient performance.
Installation of Gutters
While most homeowners do not attempt to build their gutter system themselves, it is crucial to understand how it works and how it affects project costs. Vinyl gutters usually snap together, but they have more seams, which means they take longer to install.
Gutter Prices
Material and installation expenses combine to determine the price of the vinyl versus metal gutters. Vinyl gutters usually are less expensive in terms of materials, but they don't last as long and are more difficult to install. Aluminum gutter materials are more expensive, but they are easier to locate, endure longer, and install more quickly.
Aluminum Gutters Are an Excellent Option
When comparing the pros and cons of vinyl and aluminum gutters, it's no surprise that metal is the preferred option. Aluminum gutters meet all of the criteria for individuals who want to preserve their property while also looking attractive, from affordability to long-term performance to personalization and repair costs. Aluminum gutters are also eternally recyclable, so you can rest confident that you can reuse them if you need to replace yours. Contact Reynolds Gutters for your free estimate!