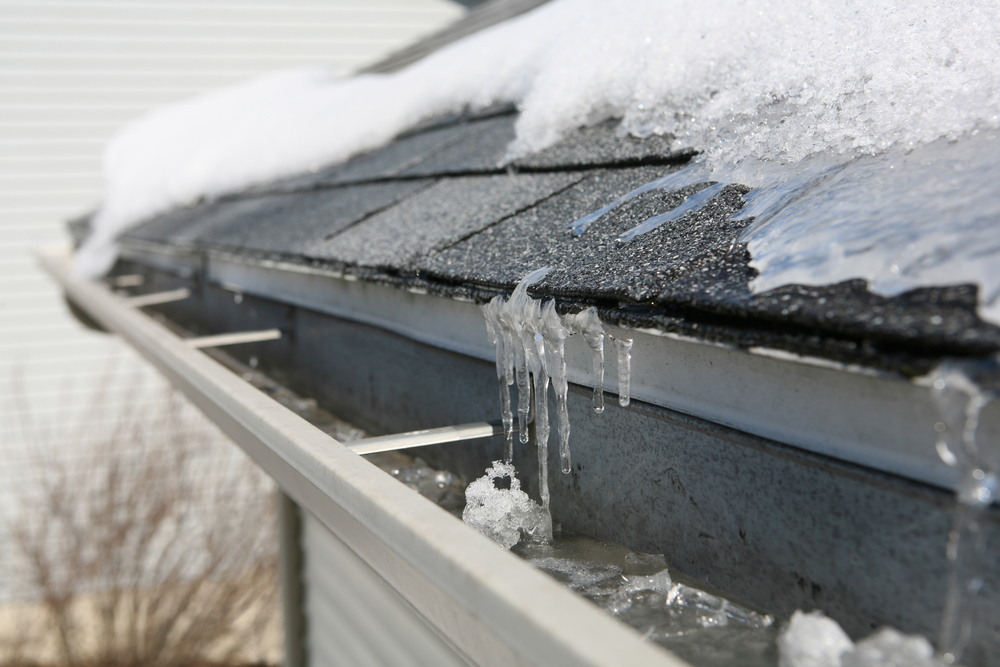 3 Steps For Winterizing Your Home
Winters in New England are notoriously brutal on residents, their cars, and their homes. Driving through ice and snow, walking through windstorms, and shoveling out cars are all tasks that sound all too familiar to any New Englander. For homeowners, prepping their house for the winter weather should be a top priority as we get deeper into fall. Check out these tips for winterizing your home!
Clean Your Gutters
Keeping your gutters clear of leaves & debris year-round is what allows them to function properly in the winter months, under the pressure of ice and snow. Along with scheduling a cleaning, ask your local gutter professionals to check your gutters for potential leaks. They will also be able to check the spikes and make sure each gutter is properly anchored to the roof with no gaps, as well as check drain pipes & downspouts to confirm water is being redirected properly. Clean gutters are what will prevent ice dams, leakage, and more serious structural damage to your home throughout the winter storm season.
Address Any Drafts
Drafts are likely a sign that there is an issue with your home's insulation. This could be the structural insulation itself, or might specifically apply to windows or doors. Older homes are more prone to draft & insulation issues, but this can also happen in newer homes as well. Addressing the cause of drafts in your home will lead to your home becoming better insulated. This means that your heat will stay in the home longer, putting less strain on your HVAC system and lowering your energy bills. Reducing heat loss also prevents ice dams, which will damage your gutters and roof.
Check Your Roof
Visible signs of a roof in need of repair are missing shingles, moss & rot, and fading. There are even more signs that your roof needs work that only a professional contractor will be able to spot. You should address any leaks or soft spots before winter storms roll in – The weight of snow & the resulting melted water will significantly worsen these and cause permanent damage to the roof. Water could leak into your home, and in the worst-case scenario, your roof could collapse under the weight of heavy snow.
If you are ready to winterize your home, checking your gutters are the first step. For experienced gutter professionals in the Beverly, MA, and Northshore, MA area, contact Reynolds Seamless Gutter today!