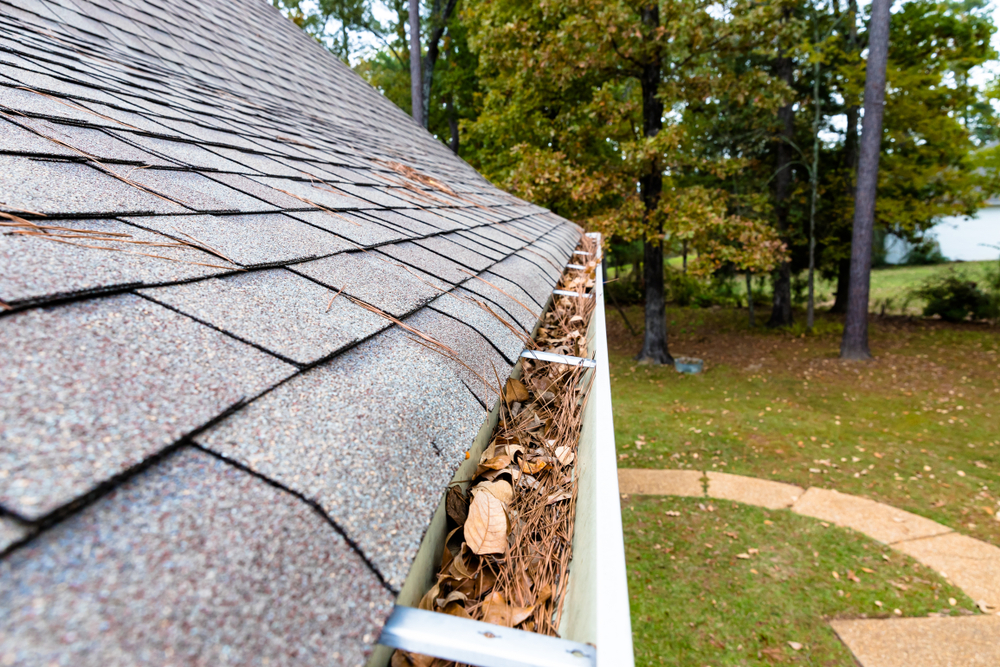 Signs It's Time to Clean or Repair Your Gutters
The New England weather can be unpredictable, but one thing is for sure, it does rain a fair bit, so having your gutters properly installed and maintained will help gutters ensure rain is correctly directed with minimum effort. When homeowners neglect their gutters, you risk building up debris and potentially blocking water flow from passing through, which can cause damage to their roof. Are your gutters in need of a repair or just simple maintenance? Here's what to look out for. 
1.
The Gutter Overflows With Rainwater
A gutter system's main function is to direct rainfall away from the dwelling and to drain it off the roof. This can aid in preventing moisture buildup that might cause wood rot on your home's siding and the roofing material of your roof. However, your gutters lose their capacity to effectively manage precipitation flow when filled with leaves and other debris. As a result, water accumulates in the gutters and spills over onto the house siding rather than being directed and draining away from it. 
2.
Gutters Are Sagging
Among the most prevalent gutter issue is clogging. Your gutters become clogged with leaves and other debris, which prevents water from flowing. In addition to causing precipitation to collect in your gutter, water buildup can harm your gutters. Because gutters aren't designed to support that additional weight, the weight of wet departs, debris, and water build-up puts extra strain on them.
A single gallon of water takes almost eight pounds, which is why. Rainstorms that linger for several days or weeks are occasionally experienced in New England. The constant rain may cause several gallons of liquid to gather in your gutters, causing them to sag or, worse yet, begin to slide off.
3.
Resisting Upper Siding
Have you seen any stains or streaks on the siding of your house? That can indicate that you should clean your gutters. As was already noted, leaves and other debris stop water from flowing down your gutter properly, causing water to build up and overflow when it rains. Water starts to run over and down your home siding as it accumulates in your gutter yet has nowhere to go.
4.
The Bird Flocks to Your Gutters
Not only do animals need to be watched out for, but blocked gutters also draw birds since there is a convenient supply of nesting materials. Birds utilize leaves and small branches to construct their nests; you can readily find this waste in clogged gutters. A blocked gutter is a supply closet that birds may return to while constructing their nests.
If you notice birds gathering in your gutters, check if they are overloaded with leaves and other debris. If so, you should clean out your gutters immediately.
5. Crawling Critters Are Getting Into Your Gutters
Gutter infestations with insects are inevitable. The real issue arises once you notice rodents like mice or squirrels creating a home in your downspouts.
Why would gutters be a draw for rodents? The compacted leaves and other debris provide small animals with a cozy and safe place to live away from larger predators. The gutters need to have them cleaned if you notice animals making your gutters their home.
Have any of these warning signals of gutter cleaning or repair come to your attention?  If so, it's time for you to call Reynolds Gutters at 978-927-5732 for a free estimate!