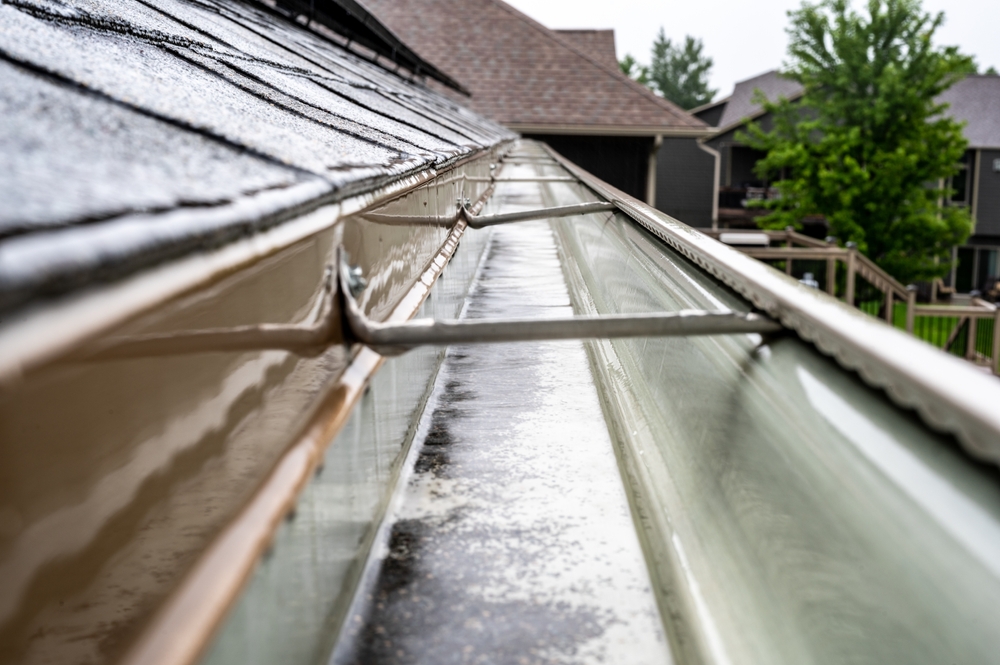 Pros and Cons of Corner Gutter Sections
Gutters are one of the most important parts of your home, but they're not something you think about often. It's easy to take advantage of your gutters always working until one day they don't. Whether your existing gutter system is having issues or you're just looking for an upgrade, corner sections are something you'll have to consider when you start shopping. If you're like most people, you're probably wondering what a gutter corner section is and why they're important, so let's read on!
What Are Gutter Corner Sections?
Gutter corner sections are also known as a gutter returns. Gutter returns are the answer to modern architecture, which includes roofs with multiple sections coming together in one area. Unfortunately, all the runoff from multiple roof sections will quickly overload the average one or a two-foot gutter section. During heavy rain, the water will go right past the overflowing gutters and down around the foundation of your home.
A gutter corner section works to catch the extra water where multiple roof sections come together so it can be properly routed through the gutter system. The corner section acts as one combined piece that collects water around the 90-degree angle. The alternative has gutters on each side of the corner without any water collection happening where the corners meet.
Pros
Gutter corner sections have a ton of pros for your home. Your gutters will become more efficient at collecting and draining water off the roof. This keeps the water away from your home, which is what you want! Splash guards can easily be attached to the corner sections of the gutters to prevent water from splashing over the gutters and onto the siding.
If you're concerned about the gutters getting clogged, corner sections are compatible with mesh overlays that keep leaves and debris out of your gutters.
Cons
The only real downside to corner gutter sections is the aesthetics of your home. Depending on what type of gutter section is needed to manage the runoff from your roof, it can change the appearance of the edge of your roof. This will be amplified if a splash guard is added.
While you might not love the way a gutter return looks, the benefits make it well worth it. You'll quickly adjust to the new look of the exterior of your home and be thrilled you don't have to worry about water damage!
If you think gutter corner sections could be beneficial for your home or business, contact Reynolds Gutter today to schedule a consultation! Our team can assess your roof to determine where gutter returns are needed, if a splash guard is needed, and offer a reasonable estimate for installation. Don't spend another year neglecting your roof and gutters!