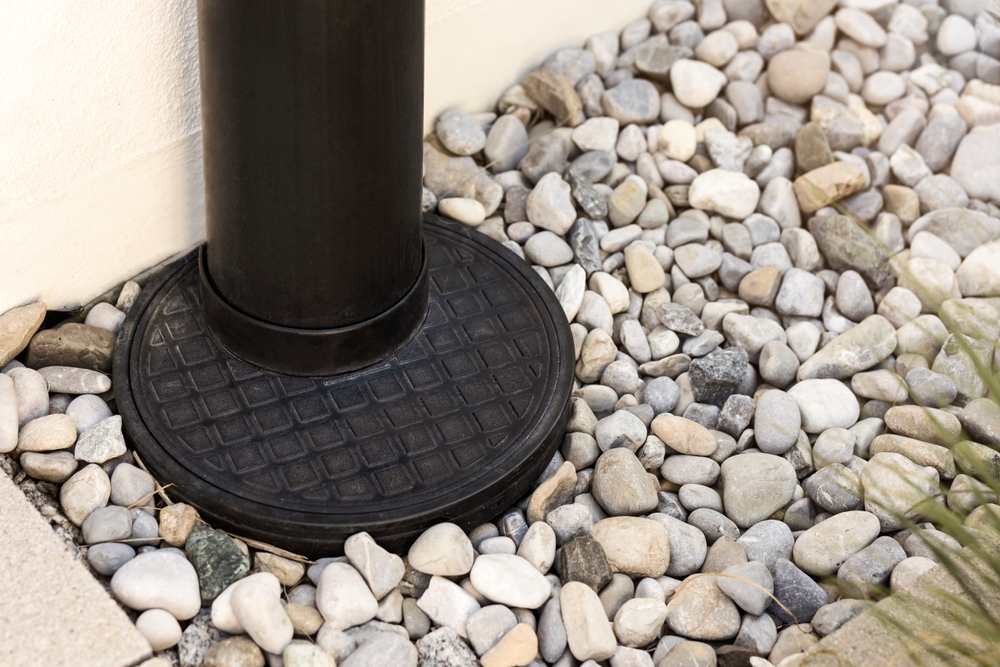 How to Tell If Your Underground Drains Are Clogged
They're one of the most overlooked parts of our houses, but underground drains play an essential role in maintaining the proper functioning of our properties. Underground drains not only carry wastewater away from our homes but also prevent flooding and water damage. But like other parts of the house, these drains need to be maintained because, over time, they can become clogged with all sorts of things like debris, roots, or other waste materials, and when this happens, well, let's say it's not good. So, in this article, we will show you what to look out for to know for sure if your underground drains are clogged and what to do when they are.
How to Know When Your Underground Drains Are Clogged
Slow Draining Fixtures
One of the most common signs of a clogged underground drain is slow-draining fixtures. If you notice that your sinks, toilets, or showers are taking longer than usual to drain, it may mean a blockage in the underground drain. This occurs when the water can't flow freely through the pipes because of an obstruction.
Gurgling Sounds
Hearing gurgling sounds from your pipes is another sign of a clogged underground drain. When there is a blockage, air bubbles can get trapped in the pipes, and they cause gurgling or bubbling noises when water is drained. If you hear these sounds consistently, check your drain; it's most likely clogged.
Foul Odors
Clogged underground drains can also emit unpleasant odors. When a lot of debris gets stuck in the gutter, it can begin to decompose and cause horrible smells from your toilets or other water outlets. So, if you notice a persistent sewage-like odor in your property or near the drains, it may be a sign of a clog in the underground system.
Water Backup
Water backup is a more serious indication of a clogged underground drain. The drain is likely clogged if you find water pooling around your property's foundation, especially after heavy rainfall or when using multiple fixtures simultaneously. You might think it's just water, but that water backup can cause much damage if you don't remove it.
Lush or Soggy Areas in the Yard
Clogged underground drains can cause water to seep into the surrounding soil, resulting in lush or soggy areas in your yard. If you notice patches of grass that are greener or wetter than the rest of your yard, it may indicate a leak or a clog in the underground drain. This is particularly common in areas near the location of the drain pipe.
Steps to Address a Clogged Underground Drain
Identify the Location of the Clog
The first step in addressing a clogged underground drain is to identify the location of the clog. It can be quite a challenging task since the pipes are, well, underground. But, there are several methods you can use to trace the area of the blockage. These include using a drain camera, conducting a dye test, or seeking professional assistance.
DIY Methods
For the people who like DIY, there's good news. If the clog is minor, you may be able to clear it yourself with some easy methods. One option is to use a drain snake or auger to break up and remove the obstruction manually. Another way is to use a homemade hot water solution, baking soda, and vinegar to dissolve the clog. However, it's important to note that these methods may not be effective for severe or deep clogs.
Professional Assistance
There are cases when DIY-ing just didn't cut it anymore. these are cases where the clog is severe or difficult to reach, and in times like this, it's recommended to seek professional assistance. A licensed plumber or drainage specialist will have the expertise and equipment to identify and address the clog efficiently and effectively. They may use high-pressure water jetting, hydro excavation, or other advanced techniques to remove the obstruction and restore the proper water flow.
How We Can Assist
Speaking of seeking professional help, if you need a little help with your drainage, Reynolds Gutters is just what you need.
Reynolds Gutters is a well-established company that provides all sorts of drainage services. They have a team of experienced professionals well-equipped to handle a wide range of drainage issues, including clogged underground drains. Reynolds Gutters isn't your average gutters company; we use state-of-the-art technology, such as drain cameras and high-pressure water jetting, to accurately diagnose and resolve the problem. Whether you have a residential or commercial property, We are committed to delivering exceptional service and customer satisfaction.
In Need of Gutter Repair or Maintenance?
Nobody wants a mess in their house, and that's precisely why it is essential to quickly identify and address clogged underground drains so it doesn't damage your property and make a mess for you. You can prevent further damage and costly repairs by recognizing the signs of a clog and taking appropriate steps to address the issue. And if you're already experiencing a clogged underground drain that you can't DIY, contact us for professional assistance.