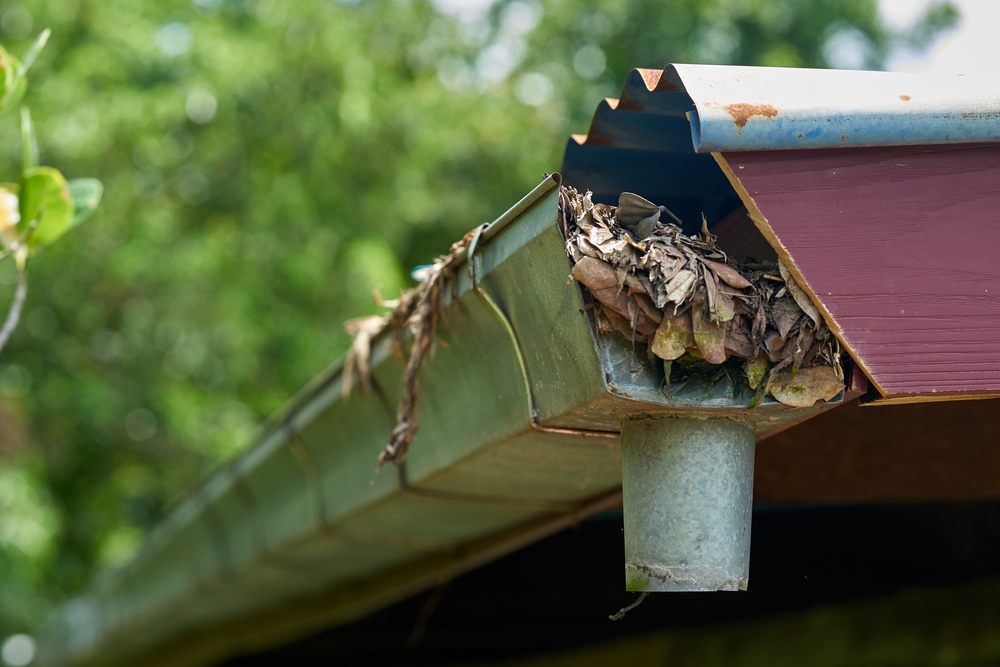 Biggest Summer Gutter Problems and How to fix them
Almost every homeowner has faced summer gutter problems at least once. Though gutter problems are a headache for homeowners, you can find a solution for all of them. You will need to put effort into preventing or resolving the matter. Otherwise, the issue might just worsen, and costly repairs will be faced.
Pests
Pests are especially prevalent in gutters. Insects and birds look for moist areas to make their homes, often leading them to places like a gutter. Unfortunately, they don't come alone. Animals that eat these insects will usually follow along, making matters much worse. Therefore, rodents and even frogs can sometimes be in your house.
Of course, you don't want these animals and pests near your home, especially if they are dangerous. The simplest and easiest way to avoid them is to clean your gutters and roof. Open the clogged gutters to prevent water from stagnating on your roof. Regular roof cleaning and inspection will also help you prevent an infestation.
Mold Growth
Debris, tree branches, and dust can close your gutters. Over time, the debris collects on the moist surface of the gutter and decomposes. This decomposed debris makes the perfect breeding area for mold. If you don't get rid of it soon, it can enter your house. They will damage the infrastructure of your building, let alone the beautiful architecture. Also, they can affect indoor air quality, which can cause health problems.
If you want to avoid this problem, you need to clean your gutters regularly. Set once a day of every month to clean your roof and unclog gutters thoroughly. People living in areas prone to rainstorms need to clean their gutter every time after a storm.
Damaged Gutters
The heavy summer rains can significantly damage your gutters. Sometimes you might not notice, and the gutters could be in danger of falling. Damaged gutters also clog faster, leading to leaks. The water can even seep through your house. Hence, any gutter damage is a sign of a bigger problem.
While it's hard to check gutters every day, you have other things to do. You can inspect the gutter monthly and after storms. Also, check your gutter immediately if you find anything out of the ordinary.
Bottom Line
Refraining from taking necessary steps to prove or solve summer gutter problems will only worsen things for you. So, if you want to save money and all the fuss you need to go through, you need to practice gutter and roof cleaning tasks.
Need professional help? Contact Reynolds gutters to learn more about eliminating gutter problems for your home.