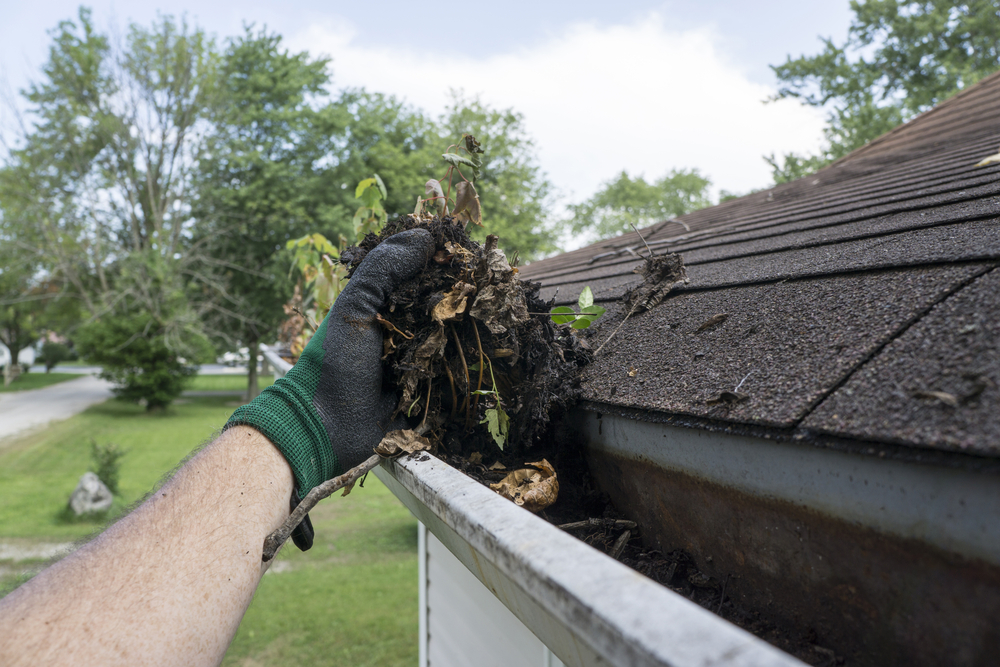 Tools You can use to Clean Your Gutters
Keeping your gutters clean is vital to caring for the outside of your home. If your gutters get clogged, water damage, mold growth, and even damage to the structure of your home can happen. Multiple tools can make cleaning gutters easier and more effective. This blog will inform you about some essential tools for cleaning your gutters.
Gutter Cleaning Wand
A gutter cleaning stick is a long pole with a bent end that lets you reach into your gutters and clean them without climbing a ladder. The shaft connects to your yard hose and uses the power of the water to clean out your drains.
Gutter Scoop
A gutter scoop is a small tool for cleaning out your gutters. It fits inside the gutter duct and consists of plastic, metal, or foam. The scoop is essential for cleaning out your gutters of leaves, sticks, and other trash.
Gutter Cleaning Robot
A gutter cleaning robot is a small machine that goes through your gutters and cleans them. It runs on batteries and is manageable via remote control. The robot has small brushes that spin to remove dirt and clean drains.
Ladder
A ladder is a vital tool for cleaning gutters. Choosing a tall ladder to reach your gutters safely is essential. Follow ladder safety rules and have someone stabilize the ladder's base.
A Leaf Blower
A leaf blower is a robust tool that helps cleans out your drains of leaves and other waste. A leaf blower with a narrow tip is essential to focus the airflow, and the leaves don't fly everywhere.
High-Pressure Washer
A robust tool that helps to clean your gutters is a pressure cleaner. To help keep your gutters from getting broken again and again, it's essential to use a low-pressure setting on your power washer. A drain cleaning tool can also be a part of the pressure washer to make cleaning easy.
Safety Harness
A safety belt is essential when cleaning gutters, especially on a steep roof. A safety belt can keep you from falling and getting hurt and give you more peace of mind as you work.
Telescoping Gutter Cleaners
A telescopic gutter cleaner is a long stick with a brush or scoop that can reach high gutters. Choose an extendable gutter cleaner that is strong and will last a long time.
Wet or Dry Vacuuming
A wet/dry cleaner can quickly and easily clean out drains. It would be best to have a cleaner with a long hose attachment to reach high gutters. A drain cleaning tool can also be a part of the vacuum to make cleaning easy.
Work Gloves
Work gloves are an essential tool for cleaning out gutters. They can keep your hands safe from sharp objects and keep you from getting burns or cuts. Choosing work gloves that will last and feel good on your hands is essential.
Ready to Start Cleaning Your Gutters?
Keeping your gutters clean is crucial to caring for the outside of your home. Using the right tools can make cleaning the gutters faster and easier. Whether you use a gutter cleaning wand, a gutter cleaning robot, or a wet/dry cleaner, it's essential to follow safety rules and take the proper steps to keep yourself safe while you work. If you buy the right tools, you can keep your gutters clean and your house from getting damaged.
If you are uncertain about how to tackle this job, it's better to call the professionals like Reynolds Gutters to clean those gutters out in no time and save you the time and hassle! Call today to learn more!