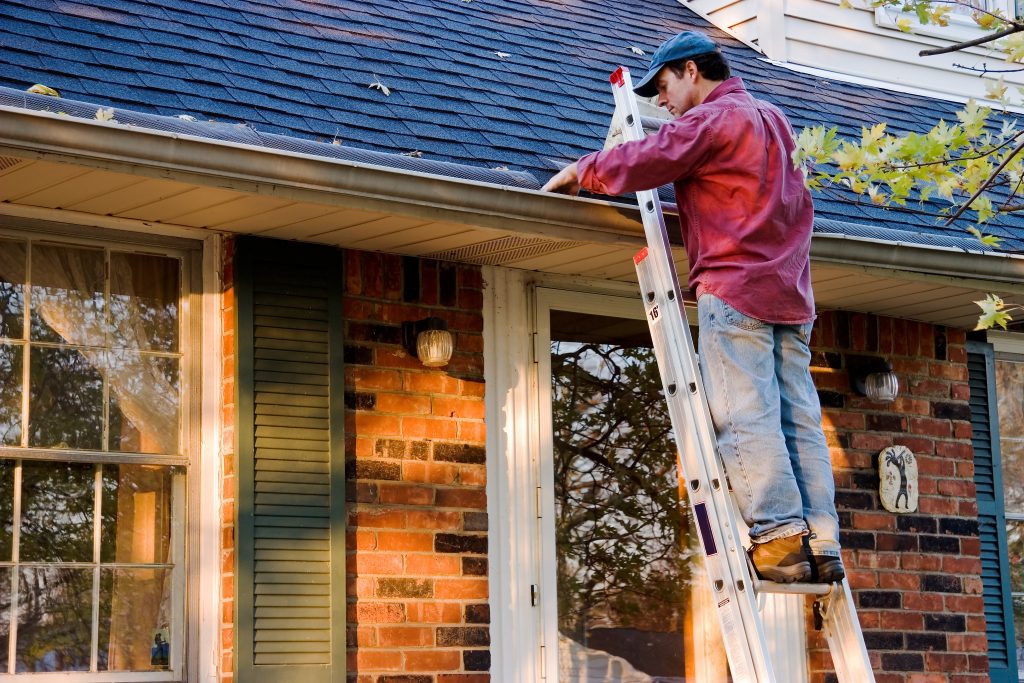 Preparing Your Gutters for Winter
Fall is the annual reminder that certain tasks around the house need to be done ahead of the impending weather. Even in warmer climates, it is important to take stock of home and yard maintenance during this natural transition. One major task is to clean and maintain your gutters. Here are five things to consider when thinking about preparing your gutters for the winter.
Organize Your Supplies
Save yourself a million trips up and down the ladder by being prepared ahead of time. Have anything you may need while cleaning your gutters like gloves, bags, or scraping tools available to you before making the climb.
Spread a Tarp
One of the biggest mistakes people make when cleaning their gutters is throwing the debris directly onto the ground. Once you have finished the arduous task of cleaning the gutters, you end up having to clean up the yard as well. Drape a tarp over the ground underneath your work area to toss the debris onto. This makes cleanup much simpler.
Check for Water Damage
If your gutters have had a habit of backing up or getting clogged, there could be some water damage to the nearby sections of your roof. As you clean your gutters, keep an eye on the roofline for any spots that appear water damaged.
Trim the Trees
If you have trees near your home, branches will often end up reaching towards the structure. Ensure all branches are trimmed back away from your house and gutters to prevent any damage from limbs swinging in the wind.
Consider a Professional
 If your gutters are abnormally high off the ground or you do not have the right tools, cleaning your gutters could put you at unnecessary risk. Consider hiring a professional to come and clean your gutters for you. They will also inspect the surroundings, as suggested above, and can often take care of any routine maintenance required.
At Reynolds Gutter, we understand how important home maintenance is. If you feel like you need help preparing your gutters for winter, we follow all the necessary steps to make sure your gutters and home are taken care of.