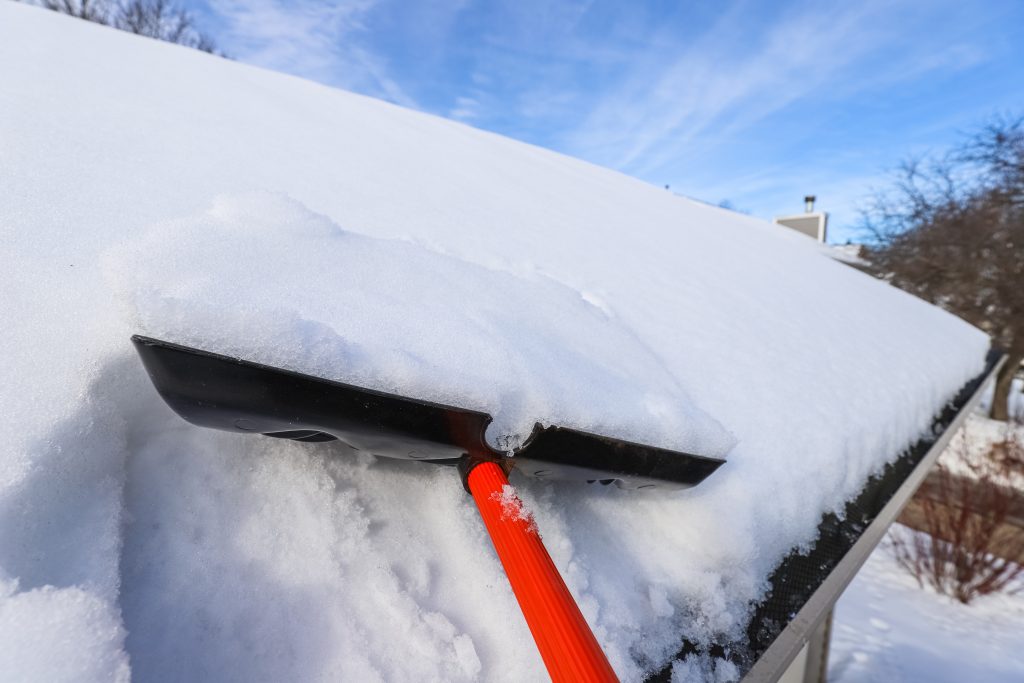 How to prevent your gutters from freezing up this winter?
As we recently encountered one of the worst snowstorms to hit Massachusetts in several years, this should be a clear warning sign to inspect around your home to ensure there are no leaks or potential damages in preparation for the remainder of the winter. Gutters are often neglected because it is hard to see from the ground level unless you are seeing detach gutters or sagging, so how do you know if your gutters are bad and what if your gutters are frozen? What happens? Well, you are risking roof leaks and water damage; they could tear apart the roof foundation. Reynolds Gutter has prepared tips on how to prevent your gutters from freezing up. 
Get Your Gutters Cleaned
As mentioned above, homeowners often neglect gutters as they need to be cleaned out at least twice a year. Failure to do this will cause debris and leaves to clog up the gutters and cause water to back up and onto the roof. We strongly recommend hiring your local gutters professionals to get the job done right as they will have the appropriate equipment to clean the gutters efficiently and effectively. 
Salting Your Gutters
Sprinkling sodium chloride in your gutters can prevent ice from building and forming in the gutters. Add a fair amount (not like Salt Bae style) around the roof edge, and gutters should do the trick. Do not use the same salt you use for the driveway or sideways. Those rock salt can actually damage your gutters. 
Making Sure Your Gutters Are Sloped
We don't expect you to understand if the gutters were installed correctly or not, but you can check to see how the water flows to your downspouts. If the gutters are entirely flat, this will cause rainwater to build up and cause drainage problems. Again, call a local gutters installers to inspect and evaluate your gutters to prevent any future issues.
Roof Maintenance
Depending on how old your roof is, it is best to call your local roofer to check to see if any shingles need replacing as elements can wear and tear your roof over time and, without knowing, can add more stress to your gutters. 
If you are unsure if your gutters are in good condition, it is best to contact your local gutters like Reynolds Gutter, providing you with a free consultation and estimate at your earliest convenience. Call today to learn more!