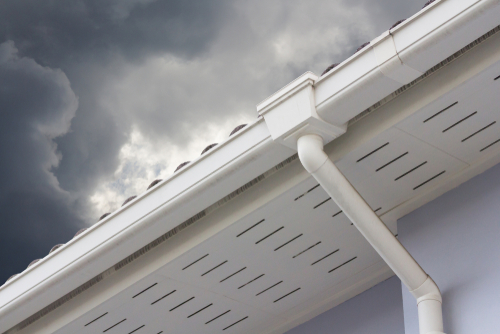 How to Prepare Your Roof and Gutters for Spring
The weather is turning warmer and it's time to get your roof and gutters ready for the spring rains. Winters can take a toll on roofs and gutters and making sure that water is properly draining away from your house is a great way to prevent costly damage from occurring.
Here are a few easy ways to prepare your roof and gutters for spring:
Remove Foreign Objects and Debris
The first step in preparing your roof for spring is to remove any foreign objects or debris from your roof and gutters. Sticks, pine-needles, leaves, dirt, and other stuff will clog gutters and vents, causing water damage and excess moisture to build up in the attic.
Check Your Roof for Damage
Check for damaged or missing shingles or tiles.  If you find torn or missing flashing, this needs immediate attention.  If not, water will get into places it shouldn't be able to reach. If your vents are showing signs of damage, fix them as soon as possible.
Caulking and weather stripping helps stop moisture from creeping under your roofing materials and into your home.  If your caulk is dry and cracking, replace with new to ensure a proper seal.
Check Your Attic for Holes
Crawl inside your attic or crawlspace, and check for signs of water damage or light shining through.  If you find moisture, dripping water, or patches of standing water, chances are there's a leak that needs to be addressed.  If you see light shining through anywhere, make sure you get those holes filled up to ensure water isn't able to penetrate your home.
Fix Gutter Damage
Make sure your downspouts and gutters are firmly attached to the home.  Make sure the joints are properly attached and pour water down them to ensure there aren't any leaks.
Performing these few items will help ensure your roof and gutters are properly prepared for the upcoming spring rains.