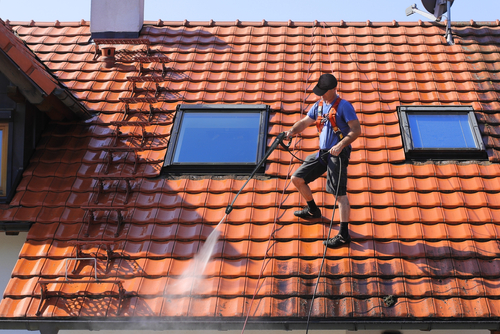 Gutter Cleaning for Spring
As we enter March, homeowners are busy working on their home maintenance to-do list to get started with their Spring cleaning. However, while they're cleaning around the house, there's one crucial area you should not overlook, the gutters. Why? Well if you live in New England, then you know how brutal the winter can be. You might not think of it, but your gutters go through a lot to keep your home protected and controls the water around your home. If your gutters are clogged with debris, it can cause potential damages such as rotting wood, cracked foundations, damaged landscapes, which can cause a big headache when paying for the damaged costs.
We highly recommend cleaning your gutters twice a year for longer-lasting service. Cleaning gutters can be very dangerous, so if you are not comfortable standing on a ladder, it is best to hire a gutter cleaning contractor for your safety.
When you hire Reynolds Gutter, your home will be treated with the utmost respect like it is one of our own. We make sure to get the job done right, so you don't have to worry until the end of the year. Our team will first inspect the gutters and evaluate any issues that may harm your home and provide the best solutions for tackling the problem. Cleaning gutters is a relatively small job, but the result can be life-changing. At Reynolds Gutter, we are the leading gutter contractor in Beverly for decades, so we can confidently say that we know what we are doing.
For more information about our gutter cleaning services, please get in touch and call us today for a free consultation at 978-927-5732.