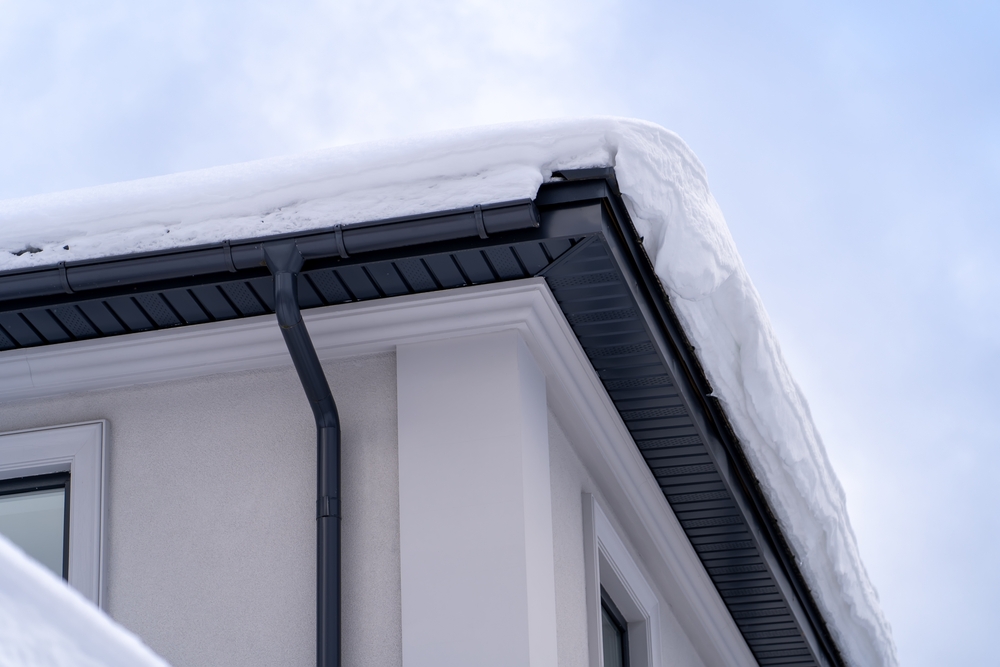 Best Gutter Materials for Ice and Snow
As a homeowner, it is very important to pay attention to your roof's gutter system. What makes this essential is the winter season. Your roof could become clogged up with snow if you don't have quality gutters. The gutters help drain excess water from the roof especially after a storm or heavy rainfall. In this article, we'll be discussing some of the best materials to use when installing a gutter system for your roof.
Best Types of Gutters Used During Winter
K-Style gutters: This type of gutter has a characteristic K-shaped appearance. One thing that makes this gutter stand out is that the bottom is designed so that it moves snow to the end of the gutter, where it can be drained easily. This type of gutter comes in different shapes, sizes and colors. For the winter season, you might want to get a wider size of the gutter because a wider size will help drain snow faster due to its surface area. It also means it can retain lots of snow without getting damaged.
Gutters made with Copper: Copper is a wonderful material that can be used for any season. The only issue with making a gutter with copper is that it is usually very expensive as the material itself(copper) is quite costly. Copper gutters can survive harsh sunshine, heavy rainfall, snow, and ice. Copper has also been found to last longer than stainless steel, this means you don't have to worry about your roof's gutters getting rusty.
Half-round gutters: This type of gutter has a roundly shaped, semi-circular design which allows the snow or ice to move freely and melt. As time goes on and the snow melts, the water is then collected in the middle of the gutter from there, it runs evenly down the gutter all the way to the downspout. Different types of materials can be used in making the half-round gutter, such as vinyl, aluminum, stainless steel, and zinc. Regardless of your choice of materials, however, the surface of the gutter is smooth and allows snow to melt and pass through it.
Aluminum gutters: Aluminum is widely known as arguably the best material to use for roofing during winter. It is strong enough to hold large amounts of snow. The only other material with a lifespan longer than aluminum is copper, but unlike copper, it isn't as expensive. It is very important to note that you should never combine copper materials with aluminum materials when installing your gutter. This is because the two metals tend to react with one another, resulting in great aluminum corrosion. If you want to avoid holes and patches in your gutter, then it's advisable to steer clear of the combination.
Gutters made with steel: Steel material comes in two types, either galvanized or stainless steel. The main difference between the two types is that one has a stronger ability to avoid corrosion and rust. Galvanized steel can last for as long as two decades before the first signs of corrosion starts. The stainless steel, on the other hand, is completely corrosion and rust-proof. Both types of steel are very durable, and either would be an excellent choice.
Time to Install New Gutters this Winter?
Paying close attention to the gutter system in your house will help prevent further issues from arising in the future. From the article above, you now know all the best materials to be used during winter. Don't hesitate to contact us at Reynolds Gutters for the roof installation of your choice today.